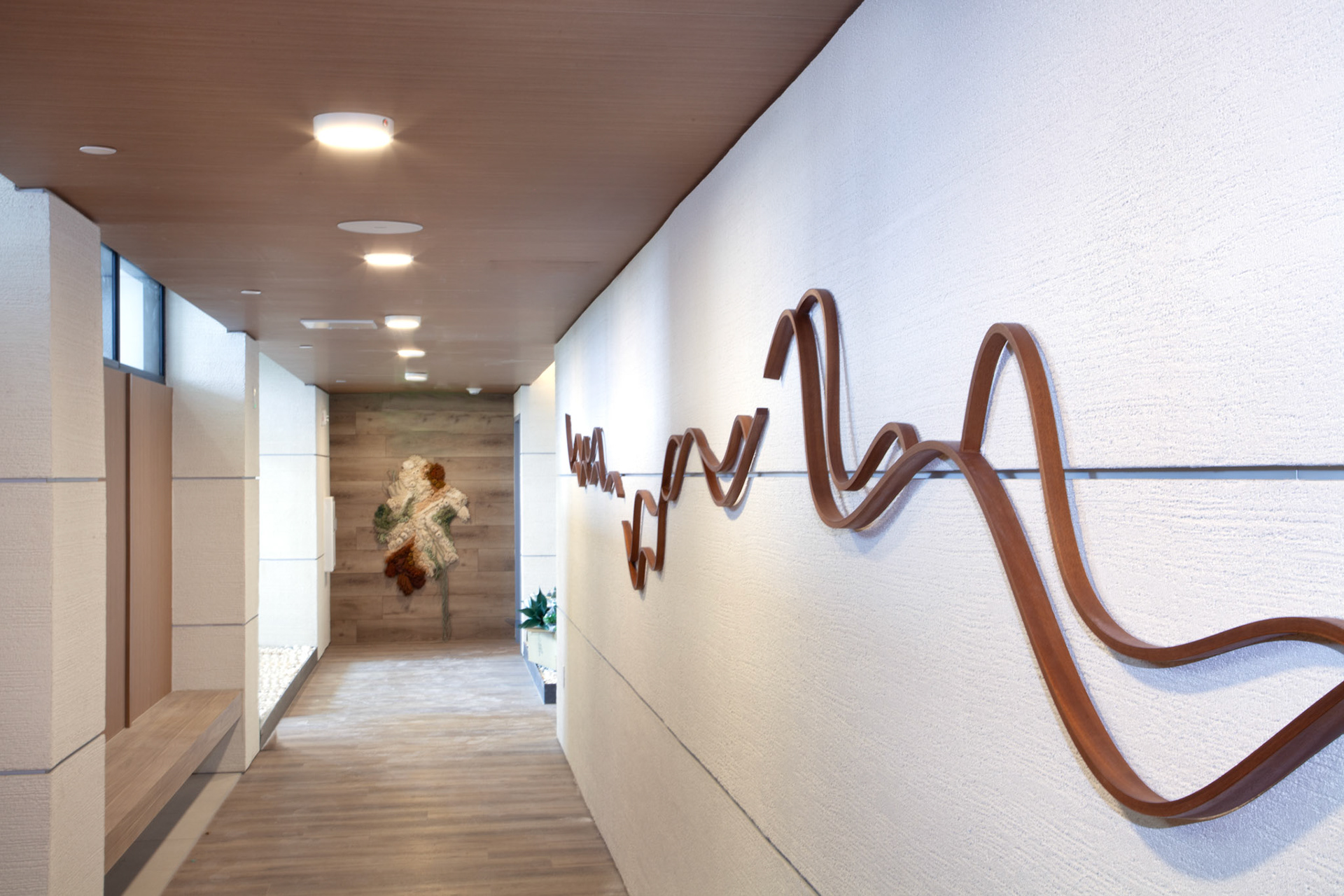 The Kierland Residences were designed with wellness in mind. Our art package focuses on a materiality of natural elements that take on the shapes of the landscape.
Textiles, woodworking and ceramics define the space. The following infinity staped wood sculpture began its life as a ceramic sculpture that was 3D scanned, C&C cut out of wood, then assembled and sanded. The sculpture greets residents & guests alike in the lobby.
This C&C cut chakra assembly welcomes residents and guests to the third floor amenity spaces.